Events in Boston – Boston Events Calendar
If you want to suggest an event, please
contact us
February 2019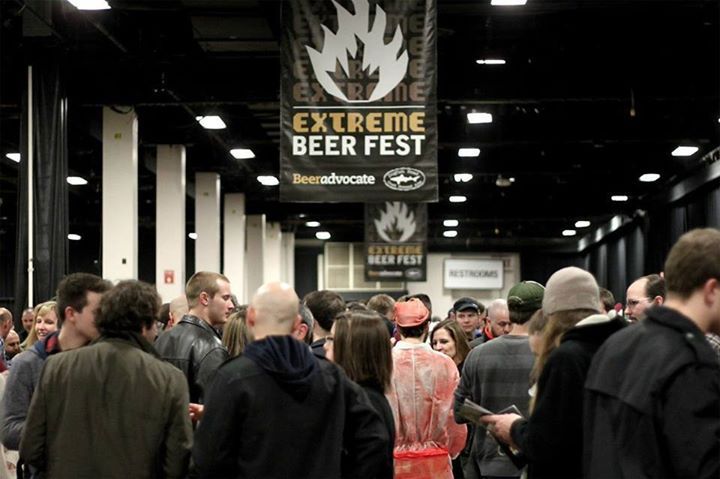 Extreme Beer Fest
1-2 February / Seaport World Trade Center
Billed as the ultimate throwdown of craft beer creativity, more than 80 brewers and 300 beers jostle for attention at this fun-filled festival. Attendees must be aged 21 or over.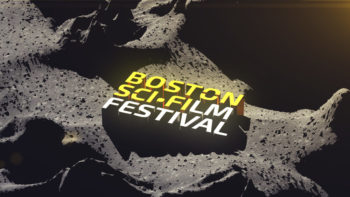 Boston Science Fiction Film Festival
8-18 February / Somerville Theatre
The oldest genre film festival in the US, this event showcases over 100 science fiction features and short films from around the world in front of a captivated audience of sci-fi fans.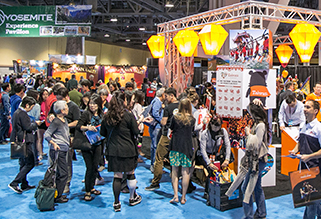 Travel & Adventure Show
9-10 February / Hynes Convention Center
Come and listen to talks by renowned travel experts and pick up cutting edge travel-related products from industry vendors at this popular trade fair.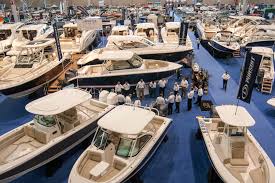 New England Boat Show
9-17 February / Boston Convention & Exhibition Center
Boating enthusiasts can come and marvel at state-of-the-art boats, marine gear and aquatic accessories, as well as take part in workshops and meet TV celebrities.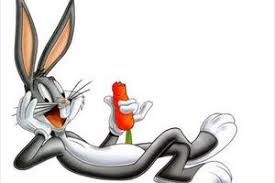 Bugs Bunny Film Festival
15-23 February / The Brattle Theatre
All of the legendary characters from the Loony Tunes franchise are celebrated at this film festival, which presents three different big screen programmes over 9 days.
Children's Winter Festival
20 February / Boston Common
Free to enter, parents can bring their kids to enjoy arts & crafts, games, inflatables, and a fun photo booth at the Frog Pond at Boston Common.
March 2019
Harpoon St. Patrick's Festival
8-9 March / Harpoon Brewery
Lashings of top beer, food, and live music abound at one of Boston's most famous breweries during its annual fun-packed celebration of St Patrick's Day.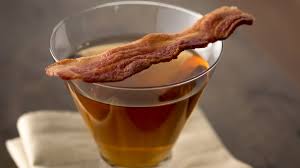 Bourbon & Bacon Fest
9-10 March / The Castle at Park Plaza
Sample a spectacular array of specialty bourbon from distilleries both large and small, along with delectable smoky bacon-themed treats. Entry is for ages 21-plus.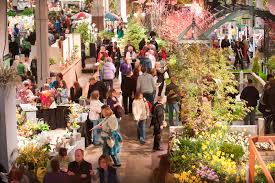 Boston Flower and Garden Show
13-17 March / Seaport World Trade Center
For five days the Seaport World Trade Center is filled with garden displays, floral arrangements, a marketplace of plants and garden products, lectures, and demonstrations by experts.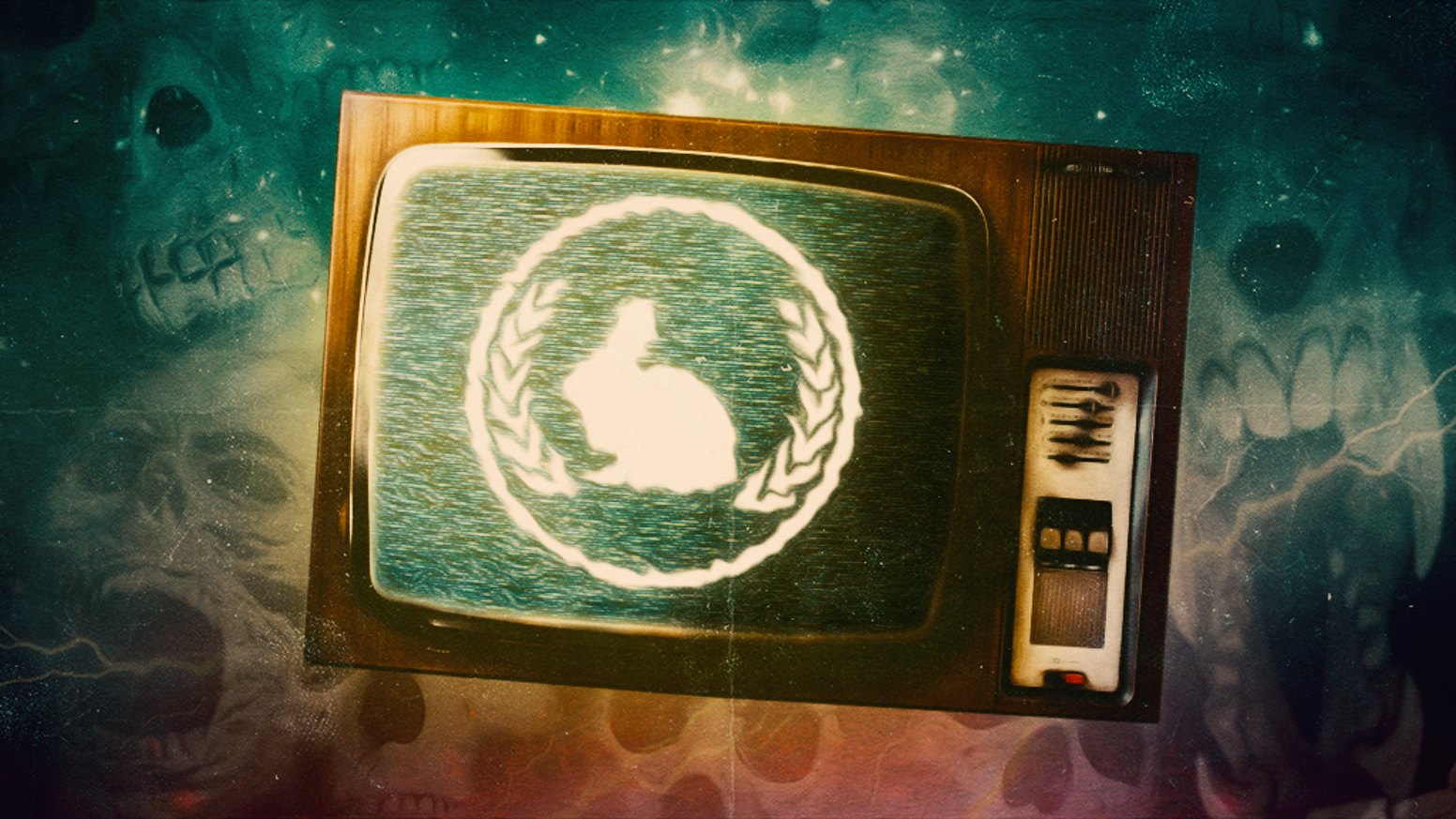 Boston Underground Film festival
20-24 March / Brattle Theatre
A diverse range of alternative short and feature-length films and videos are showcased at this well regarded annual event that's said to be the largest underground film festival in New England.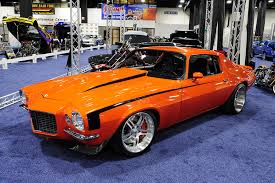 World of Wheels
22-24 March / Seaport World Trade Center
Petrol heads will be in their element at this action-packed car event featuring hot rods, competition cars, specialty and concept vehicles, live entertainment, and a chop shop.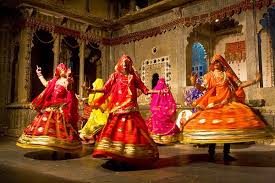 International Folk Festival
27 March / Berklee Performance Center
Some of Boston's top budding musicians from the Berklee College of Music perform music from around the world, often in elaborate costume, at this annual folk celebration.
Boston Design Week
27 March-7 Apri / Venues across Boston
Created to increase public awareness of all aspects of design and to foster recognition of the role design plays in our live, this week-long event features more than 80 eclectic design-themed events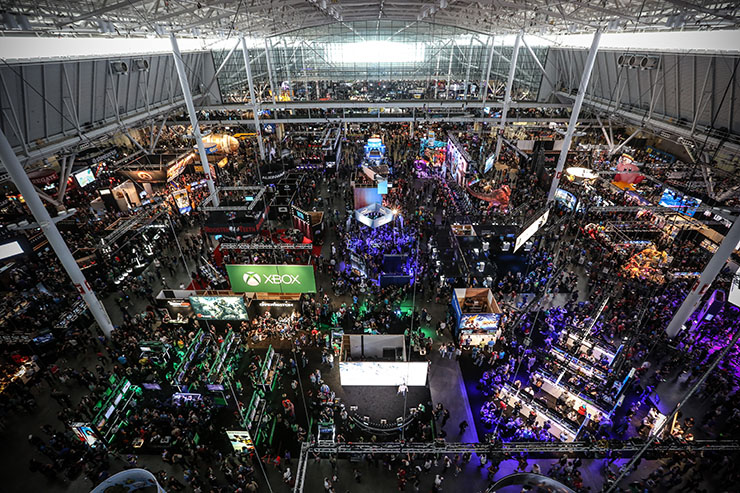 PAX East
28-31 March / Boston Convention & Exhibition Center
Featuring video games, tabletop games, computer games, panels, entertainers, exhibits, and contests, this is a mecca for gaming enthusiasts everywhere.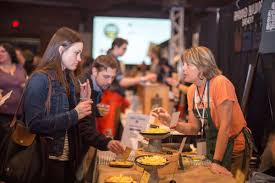 Beer & Cheese Fest
29-30 March / Boston Center for the Arts
New England-made craft beers, ciders, and cheeses from 25 brewers and 10 creameries are showcased at this two-day event, ensuring you go home well satiated.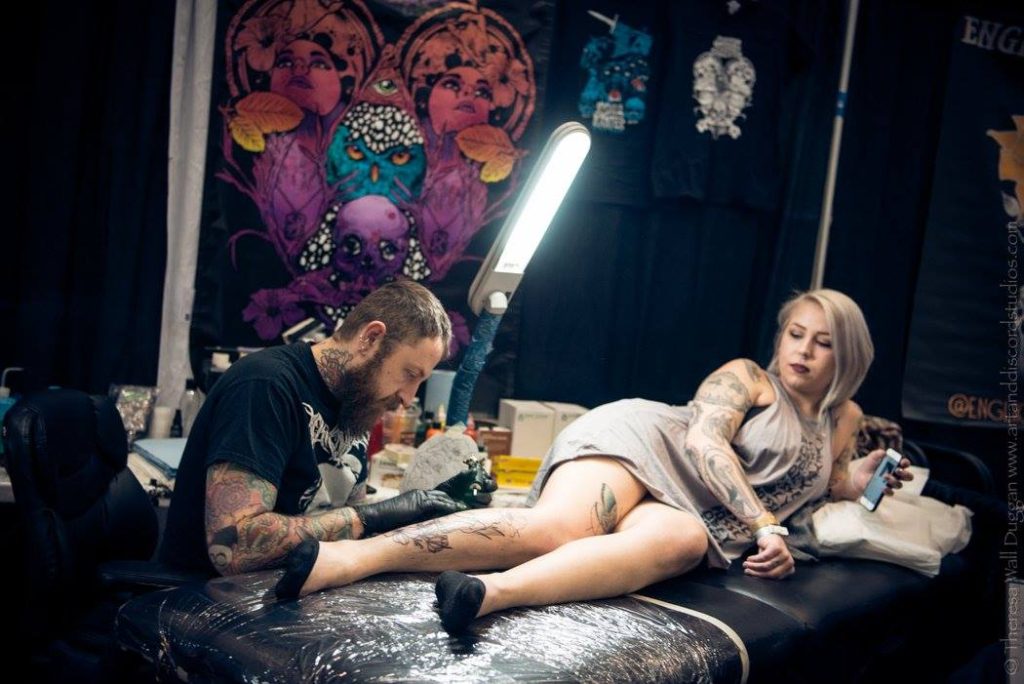 Boston Tattoo Convention
29-31 March / Hynes Convention Center
Fans of body ink can head to this acclaimed tattoo convention featuring some of the world's most talented tattoo artists, along with vendors, seminars, and live entertainment.
April 2019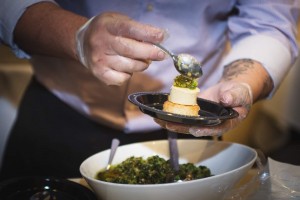 Taste of South Boston
7 April / Seaport Hotel
Featuring a wide range of local restaurant cuisine, wine and beer tasting, plus live entertainment and a silent auction, this is one of Boston's biggest foodie events of the year.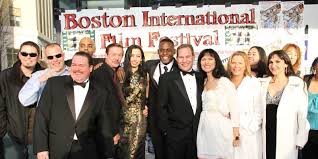 Boston International Film Festival
8-11 April / Venues across Boston
This festival presents more than 100 short and feature-length films from around the world, kicking off with a lavish black-tie gala on the first night.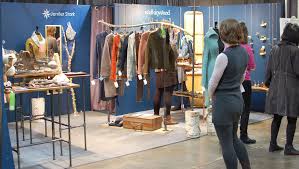 CraftBoston Spring
12-14 April / Boston Center for the Arts
Come and see the selected contemporary work of some 90 juried artists, including one-of-a-kind pieces. There's also the chance to meet the artists, and take home something fabulous.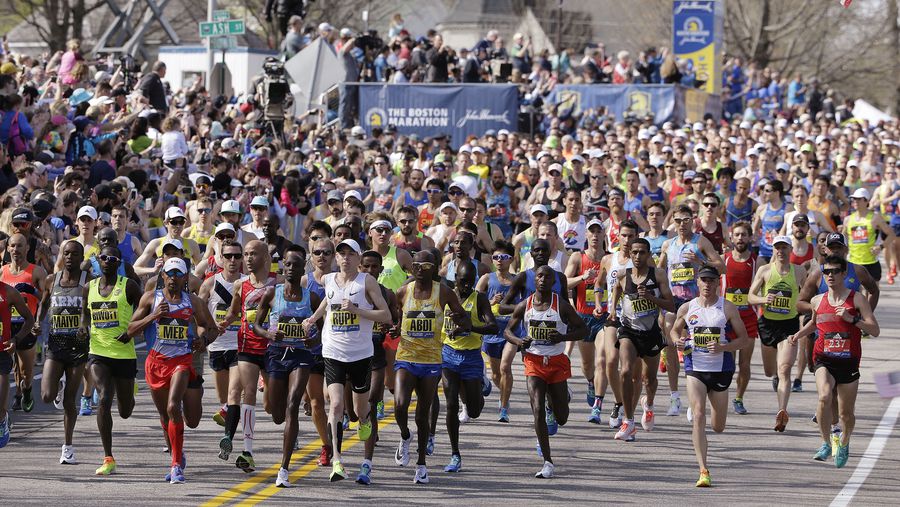 Boston Marathon
15 April
Starting in rural Hopkinton and ending in urban Copley Square, some 30,000 runners traverse hilly terrain on foot in what is thought to the world's oldest annual marathon.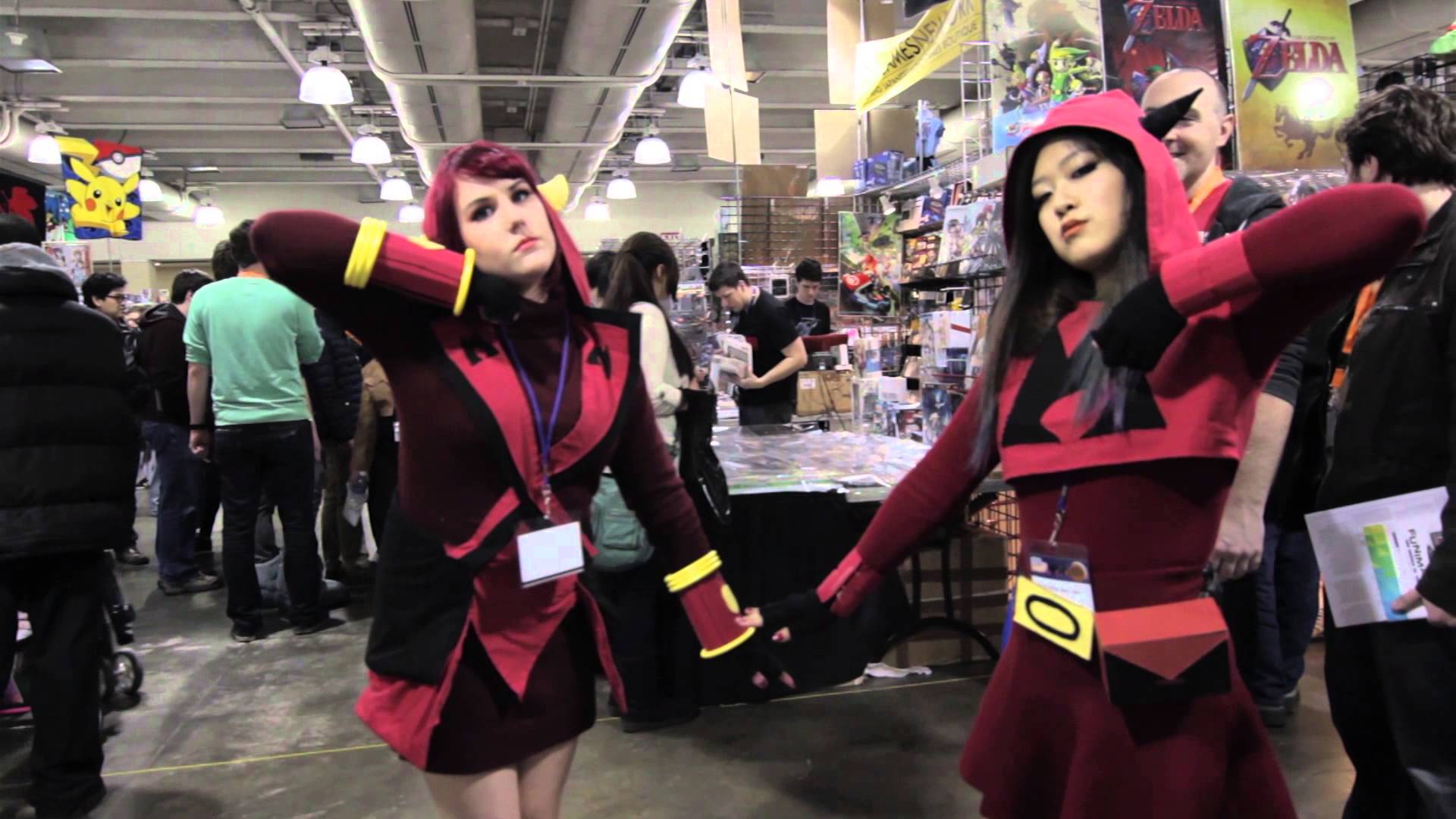 Anime Boston
19-21 April / Hynes Convention Center & Sheraton Boston Hotel
Celebrate Japanese animation, comics, and pop-culture with live games, panels, karaoke, a music-video contest, cosplay events, not to mention a formal ball.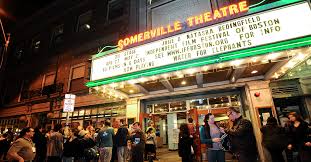 Independent Film Festival Boston
24 April-1 May / Venues across Boston
Showing up to 100 independently-produced movies, this event provides a platform for filmmakers to showcase their talents, attend panel discussions, and compete in an awards ceremony.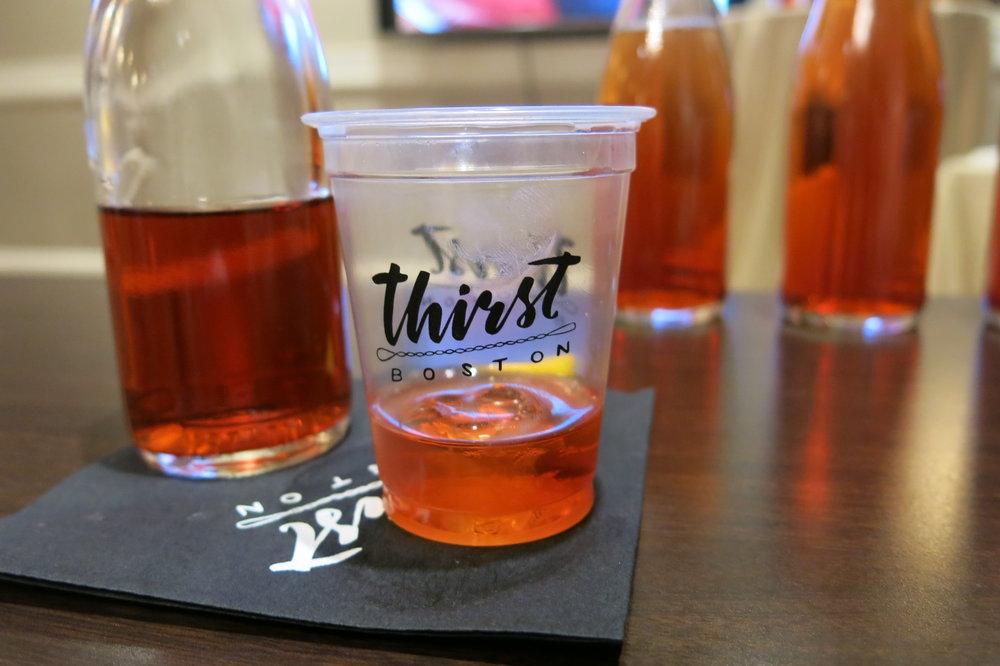 Thirst Boston
26-28 April / Venues across Boston
Featuring numerous cocktail seminars, tastings, talks, and parties, this festival is a paradise for lovers of exotic and elaborately concocted cocktails.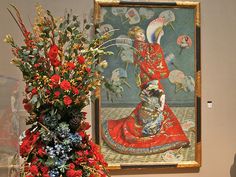 Art in Bloom
April 27-29 / Museum of Fine Arts
Green fingered types will love this show's floral arrangements inspired by art. There are gallery exhibitions, outdoor walking tours, classes, demonstrations, and more.
May 2019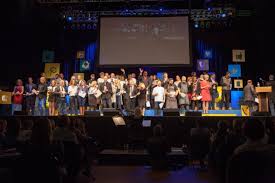 Banned in Boston
May / House of Blues
Boston celebrities and politicians ham it up in skits and songs about pop culture, preceded by cocktails at Lansdowne Pub. Proceeds go to charity.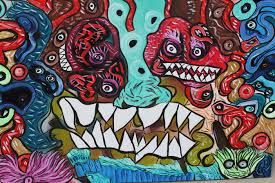 ArtWeek
1-5 May / Venues across Boston
This popular arts event features hundreds of artist talks, creative experiences, performances, behind-the-scenes tours, and kids' activities, many of which are free to attend.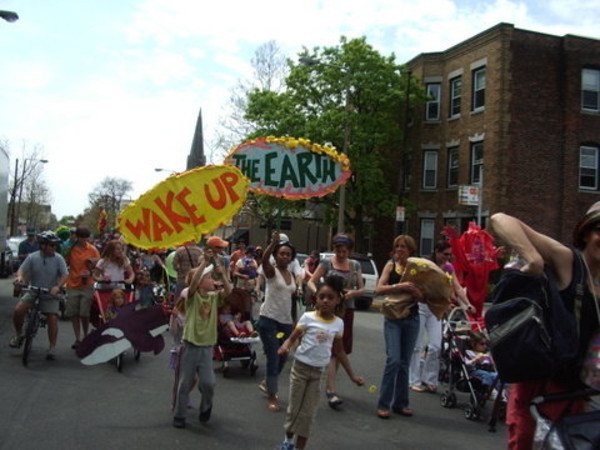 Wake Up the Earth Festival
4 May / Corridor Park
Attended by over 10,000 revellers each year, this festival is an expression of social justice and love for Mother Earth through music and dance performances, plus craft and food vendors, and a colourful parade.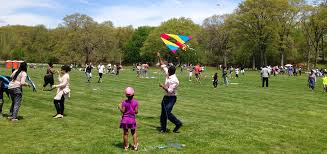 Kite and Bike Festival
18 May / Franklin Park
This festival does what it says on the tin, featuring an array of colourful kites flying high along with bikes buzzing around on the lush green grass of Franklin Park Golf Course.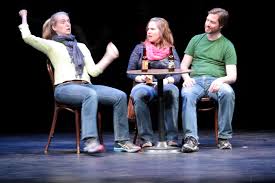 Boston Theater Marathon
19 May / Boston Center for the Arts
First staged over 20 years ago, this award-winning marathon of new 10-minute plays brings together New England playwrights, directors, and theatres for an all-day competition.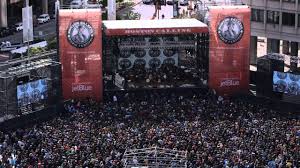 Boston Calling
24 May / Harvard Athletic Complex
This large, family-friendly music festival has outdoor stages where big-name acts put on performances in front of vast audiences of music lovers.